Alcohol consumption, nutrition, cardiovascular disease and iron status in South Africa: Implications for South Africa's drinking guidelines
Neo Morojele

Medical Research Council
Abstract
This series of articles deals with alcohol abuse in South Africa, one of the main economic, social and health problems contributing greatly to the burden of disease in South Africa.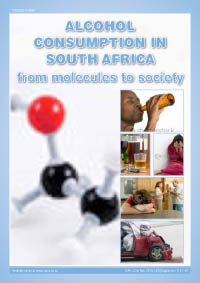 Material submitted for publication in the South African Journal of Clinical Nutrition (SAJCN) is accepted provided it has not been published elsewhere. Copyright forms will be sent with acknowledgement of receipt and the SAJCN reserves copyright of the material published.
The SAJCN does not hold itself responsible for statements made by the authors.