SASPEN News
Editorial Office

Medpharm Publications
Abstract
Building on the success of the road show, "Back to Basics", conducted in 2014, SASPEN took the training to the Free State in May 2015. This was the final "Back to Basics" road show to be hosted by SASPEN. We have managed to reach five of the nine provinces with this road show and the SASPEN committee would like to thank you for giving us the opportunity to visit you and participate in uplifting the dietetic profession in your province!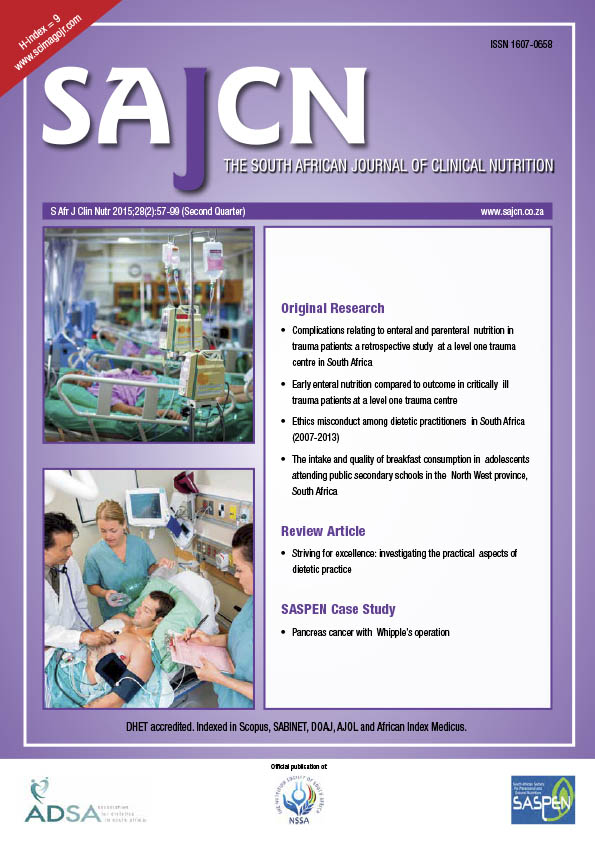 How to Cite
Office, E. (1). SASPEN News. South African Journal of Clinical Nutrition, 28(2), 99. Retrieved from http://www.sajcn.co.za/index.php/SAJCN/article/view/999
Material submitted for publication in the South African Journal of Clinical Nutrition (SAJCN) is accepted provided it has not been published elsewhere. Copyright forms will be sent with acknowledgement of receipt and the SAJCN reserves copyright of the material published.
The SAJCN does not hold itself responsible for statements made by the authors.